About Us
Whatever you need to move, wherever it needs to go, we thrive on the unusual and the difficult.
By blending the latest in trucking and transport technology with the traditional values of quality service, Kristoff Trucking has become the service carrier of choice for the Pacific Northcoast and the LNG industry.
Minutes from the burgeoning DP World Container Terminal in Prince Rupert, BC, Kristoff trucking can supply all of your service needs - transport, cross-dock, container stuffing & de-stuffing, storage and more; all at affordable and competitive rates.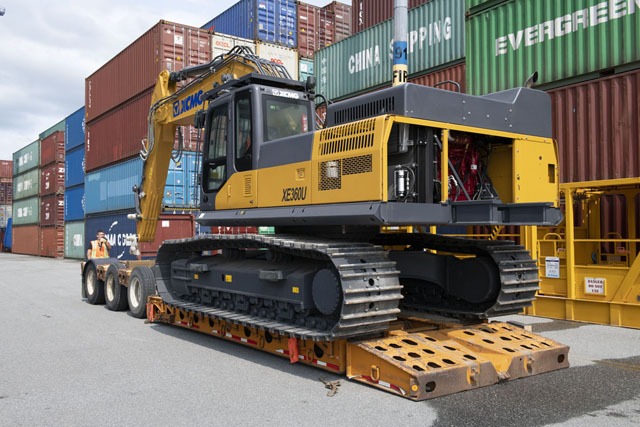 Specializing in over-dimensional loads and heavy equipment transport, Kristoff Trucking boasts the largest warehouse, the largest flatdeck fleet and the largest forklift in the region. This affords us the ability and the flexibility to get whatever you need moved to where it needs to go.
Beginning as a true mom and pop shop, Kristoff Trucking has become a key player in the growing economic power of the Pacific Northwest and beyond - but we haven't lost that hands-on touch. In fact, our specialized service is what sets us apart.

Kristoff Trucking - a small company, with a big difference.